Professional VirueMart Development Company -
Customize your VirtueMart Store

with WDS India
VirtueMart Development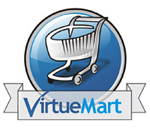 VirtueMart is one of the most suggested e-commerce add on for available for joomla. It's easy to create, use and handle. It functions with CMS like Mambo and Joomla. VirtueMart was voted by 2000 Users as #1 of the Top Ten Joomla! Extensions.
Once Joomla or VirtueMart is set up, designed, and operating, it is simple for even non-technical customers to add or modify material, upgrade pictures, and to handle the crucial data. The opportunities are limitless... Joomla and VirtueMart can be used to handle easily every element of your website, from including content and pictures to upgrading a product collection or taking online bookings.
Significant features provided by VirtueMart Are:
AJAX-based shopping cart for the best individual experience
Endless number of products and categories
Javascript-powered Web administration
Moderated or auto-published testimonials
Cpanel with a conclusion of new clients, new purchases, and shop statistics
VirtueMart development
VirtueMart customization
VirtueMart CMS solution
Estimated distribution date
Versatile tax calculations
Various currencies
Different languages
Joomla-VirtueMart integration
VirtueMart web page design
At WDS India we have group of experienced VirtueMart designers to offer you with a huge selection of Joomla and VirtueMart Personalization services. Our Service contains company, development, incorporation, training and support. With our well qualified group of Professional joomla VirtueMart designers we offer assistance in establishing up your shopping cart application VirtueMart on your Joomla based web page. Establishing its many factors that you may find yourself unfamiliar to making it a successful CMS shopping cart.
If you are looking to create protected, scalable and efficient Joomla Virtuemart store than WDS India can offer you simple and stylish e-commerce remedy. We have knowledgeable group of VirtueMart who are able to deliver efficient alternatives as per your business needs. Our Joomla VirtueMart growth and personalization solutions allow you to effectively handle inventory, purchases, revenue, charging and delivery. Our VirtueMart designers can set up current VirtueMart modules to create your Online Store to really take a position out, or we can create complicated variations to VirtueMart which increases its exclusive performance to personalize accordingly to your exclusive business specifications.